Design
Inspire trust with a well designed security program
The security program you build now is the foundation for the future of your company. Strike Graph's all-in-one compliance platform makes sure you're rock solid.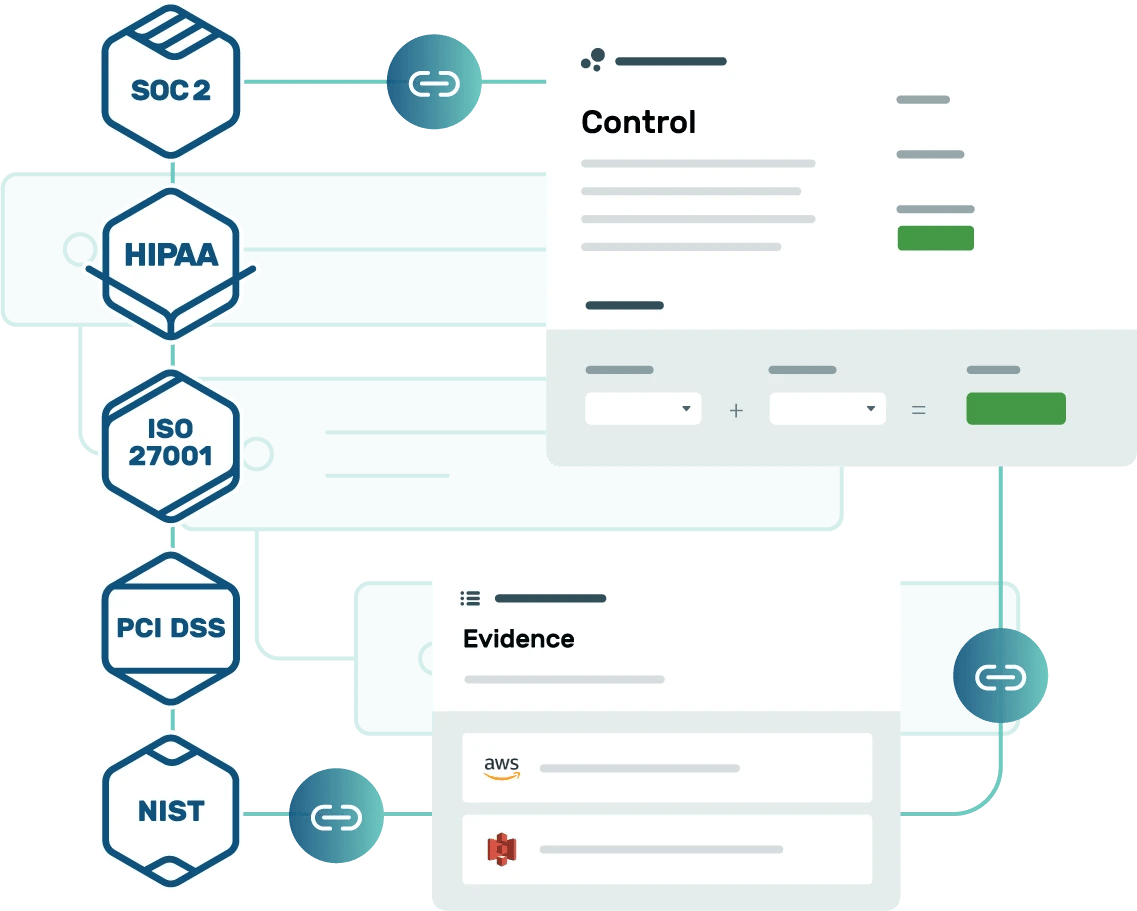 Trustworthy security starts with good design
Whether you're starting from scratch or revamping an existing security program, you need the right tools to identify and mitigate risk within your chosen security frameworks. Strike graph's all-in-one platform puts them at your fingertips.

Design
Create a comprehensive security program that mitigates risk, centers trust, and meets regulatory requirements.

Operate
Implement your plan using comprehensive dashboards, distributed responsibility, and strategic automation.

Measure
Track your progress across multiple frameworks and teams and produce trust assets to strengthen relationships and create opportunity.
configure
Hit the ground running with pre-mapped controls
The most common controls for your chosen frameworks are pre-loaded into the Strike Graph platform so you can start building your security program the minute you sign up.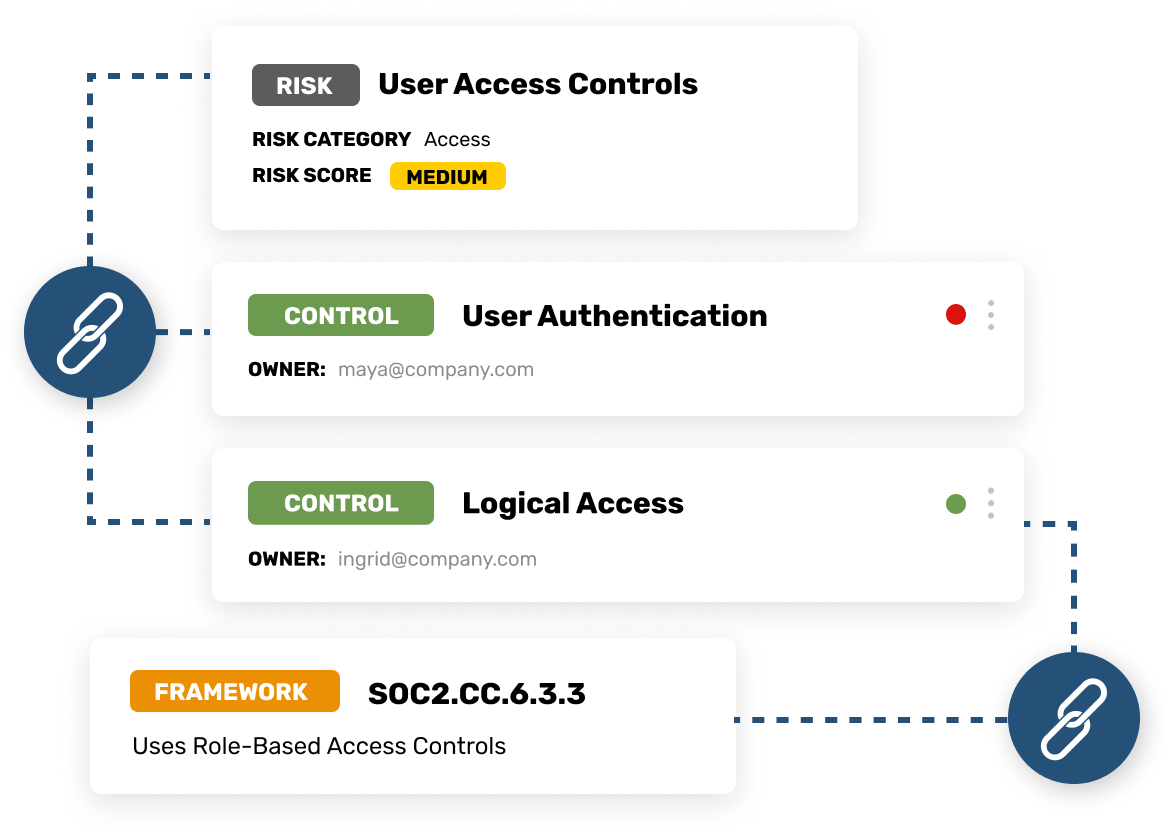 optimize
Only spend energy on what's right for your company
Assess which risks apply to your unique business context and forget the rest, saving time, money, and worry.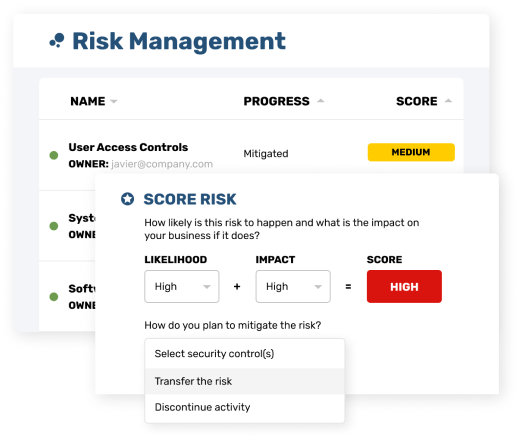 learn
Become an instant compliance expert
Navigate the design process with ease in our user-friendly platform loaded with templates, pre-mapped controls, educational resources, and quick access to our customers support team.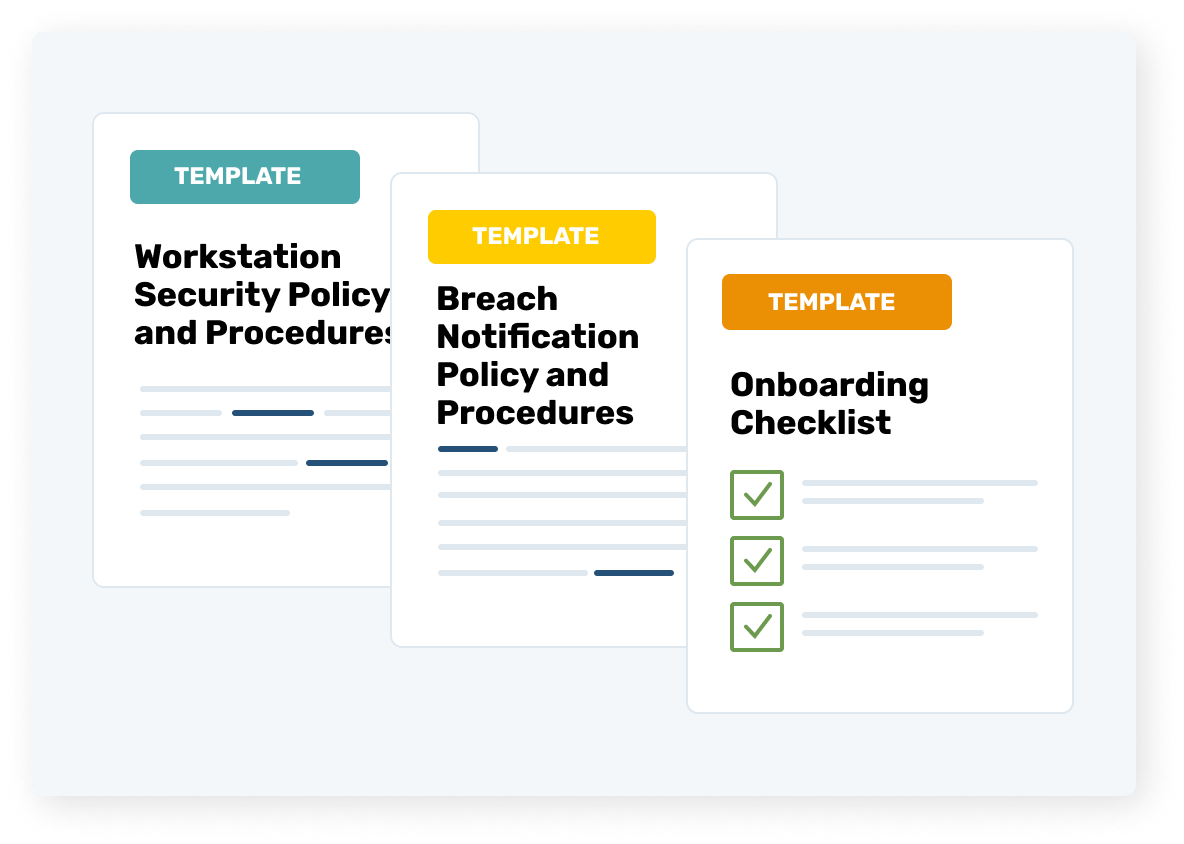 Take control of your security program with powerful design tools
No one knows your company better than you. Design the security program that fits your organization's unique needs with a suite of thoughtful tools.
Project management
Share ownership of security tasks across multiple teams and individuals, building a culture of compliance.
Risk assessment
Choose from a library of common risks so you know your bases are covered.
Control library
Use audit-proven controls out of the box or customize to fit your unique needs.
Multi-framework mapping
Increase your ROI by mapping controls and evidence to multiple frameworks.
Policy templates
Save time with our ready-to-use or tweak security policies.
Compliance dashboard
Give leadership a bird's eye view of your compliance program and day-to-day users a ground-level overview of risks, controls, and evidence.
It makes a difference when you have the right platform — our customers know
"Strike Graph is a guiding light through security land."
Joey P.
Product Management
"Saves us a lot of manual work. And that makes life easier."
Adam C.
Director of Partnership
"I can't say enough about the ease of the interface."
Debra B.
Director, Information Security
"Amazing concierge experience and highly-experienced professionals."
Melissa M.
Compliance Officer
Learn more about security compliance
Our extensive library of resources will answer all your questions from SOC 2 to GDPR.
Ready to start exploring?
Keep up to date with Strike Graph
The security landscape is ever changing. Sign up for our newsletter to make sure you stay abreast of the latest regulations and requirements.