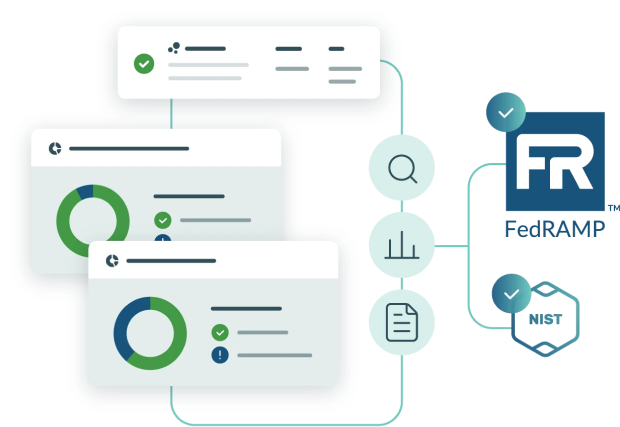 NIST 800-53 is the key to passing your FedRAMP audit on the first try
Shaky ground
FedRAMP is heavily rooted in NIST 800-53. Without NIST, you can't achieve FedRAMP.
A strong foundation
Using Strike Graph to map your controls to NIST 800-53 sets the foundation for both FedRAMP and StateRAMP compliance.
What is FedRAMP?
The Federal Risk and Authorization Management Program (FedRAMP) is the framework used by the US government to ensure the security of cloud products and services. Companies hoping to provide cloud-based services to federal agencies must meet the stringent requirements of FedRAMP, which are largely based on NIST 800-53 standards. Set yourself up for FedRAMP success
Accelerate compliance with AI
Strike Graph's automated evidence collection, AI security assistant, and notifications make your FedRAMP process faster and easier.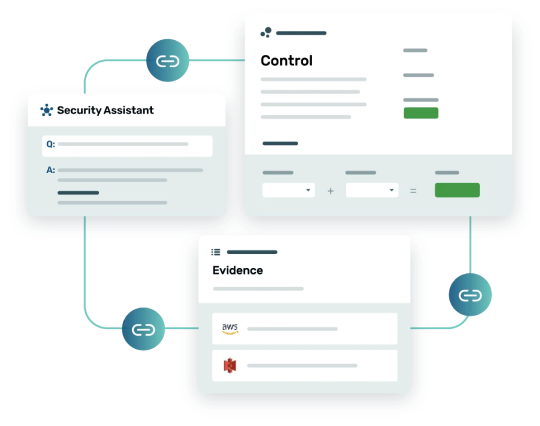 Eliminate audit uncertainty
Don't hope, know you'll pass your FedRAMP audit with Strike Graph's predictive audit capabilities.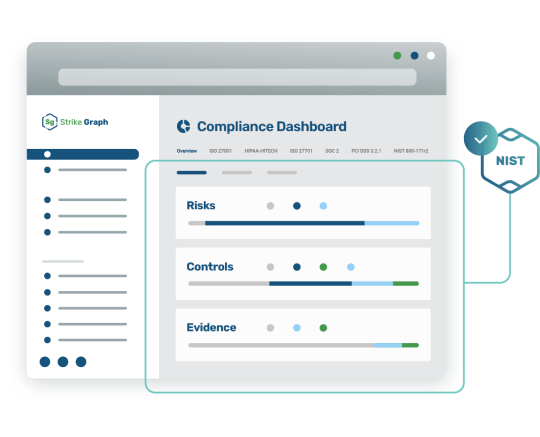 Build trust
Share your FedRamp documentation easily with both government and non-government prospects via our trust asset library.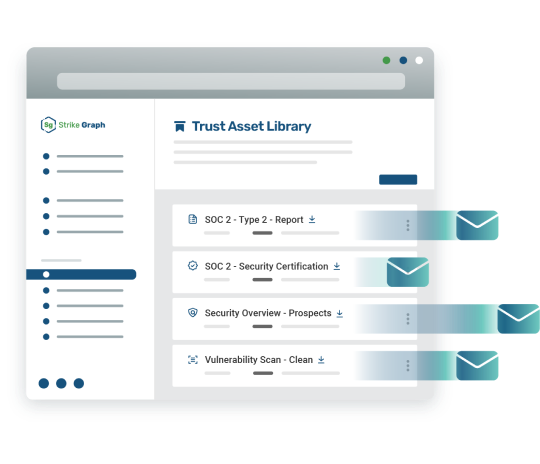 Packed with useful features
In-house penetration testing
Cross-framework support
55+ policy templates
Easy integrations
Here's how it works.
Strike Graph keeps the NIST 800-53 and FedRAMP compliance process simple.
STEP 1
Identify your security gaps
Strike Graph's risk assessment and rating tools ensure you're covering all of your bases.
Step 2
Implement pre-mapped NIST and FedRAMP controls
Strike Graph's library contains hundreds of common FedRAMP controls for you to choose from. Or, customize controls to fit your exact needs.
Step 3
Get certified
Use your own 3PAO, or we can introduce you to one of our partners.
Strike Graph is trusted by hundreds of companies for FedRAMP certification.










Dig into the details.
Want to know more about the connection between NIST 800-53 and FedRAMP? Wondering if you need to consider either one? Read on for answers to all your questions.
What is FedRAMP?
FedRAMP stands for Federal Risk and Authorization Management Program. It is a government-wide program that provides a standardized approach to security assessment, authorization, and continuous monitoring for cloud products and services.
Is FedRAMP mandatory?
Yes, FedRAMP is mandatory for all executive agency cloud deployments and service models at the Low, Moderate, and High risk impact levels.
What are the benefits of FedRAMP compliance?
There are many benefits to FedRAMP compliance, including:
Increased security for cloud-based systems
Reduced risk of data breaches
Increased confidence in cloud providers
Improved compliance with government regulations
What are the steps to achieve FedRAMP compliance?
The steps to achieve FedRAMP compliance vary depending on the cloud service provider and the impact level of the system. However, the general steps include:
Compiling initial FedRAMP documents
Conducting a FIPS 199 assessment
Completing a 3PAO readiness assessment
Creating a Plan of Action and Milestones (POA&M)
Following the agency or JAB process for authorization
Maintaining continuous monitoring
What is the difference between FedRAMP Ready and FedRAMP Authorized?
FedRAMP Ready systems have completed the initial steps of the FedRAMP process, but they have not yet been authorized to operate in the federal government. FedRAMP Authorized systems have completed the entire FedRAMP process and have been granted an Authority to Operate (ATO).
How much does it cost to achieve FedRAMP compliance?
The cost of achieving FedRAMP compliance varies depending on the cloud service provider, the impact level of the system, and the scope of the assessment. However, it is typically a significant, 6 figure investment.
Additonal NIST resources
Check out more helpful guides from the Strike Graph team!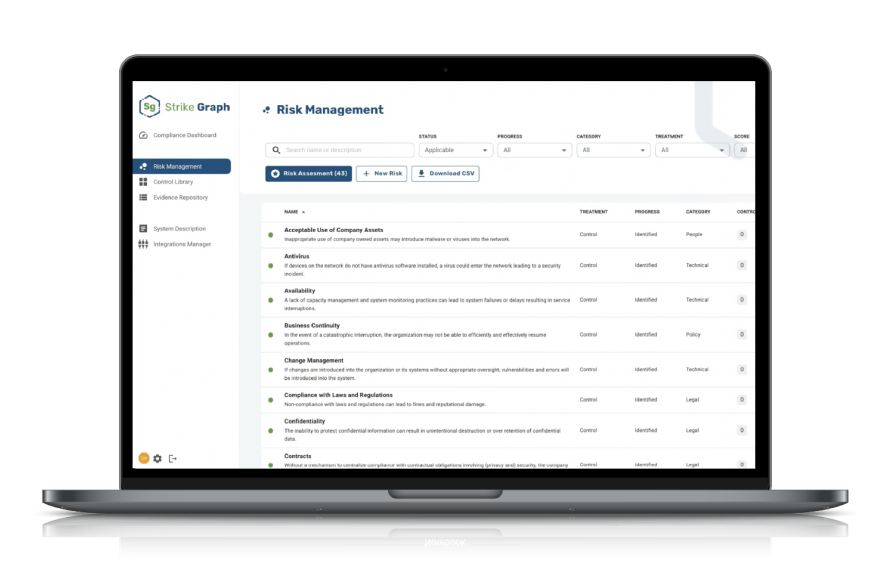 Want to know more?
Schedule a demo and one of our FedRAMP experts will reach out to walk you step by step through our FedRAMP compliance process.